Suspected 'bomb' at Links Country Park is smoke mortar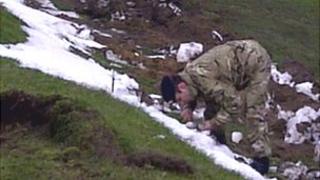 A suspected explosive device found at a country park near Cromer in Norfolk has been taken away for disposal.
The device, identified as a smoke mortar, was dug up during work at Links Country Park hotel at West Runton.
A military bomb disposal team inspected the site and the device on Friday morning and took it for safe disposal elsewhere, a police spokesman said.
The park and surrounding area was used as a training area during World War II, he added.