Two arrested in King's Lynn jewellers 'smoke' raid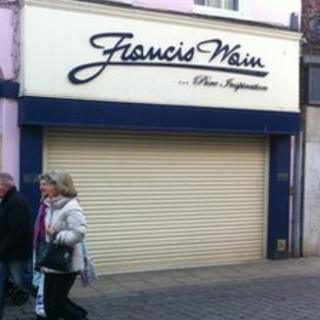 Two people have been arrested by police in connection with an armed "smoke" raid at a jewellers in west Norfolk.
The attack at Francis Wain, on Norfolk Street, King's Lynn, took place at 09:50 GMT on 31 January.
Two men armed with a handgun and sledgehammer used a fire extinguisher as a smoke screen and smashed a window before escaping with various items.
A 20-year-old man and a boy, 16, were arrested by officers overnight on Thursday in the London area.
They are in custody in Norfolk.
Police said the men involved in the attack drove outside the shop in a silver Mercedes people carrier, which was then used as a getaway vehicle.