Crimewatch appeal over stolen Nelson items in Norwich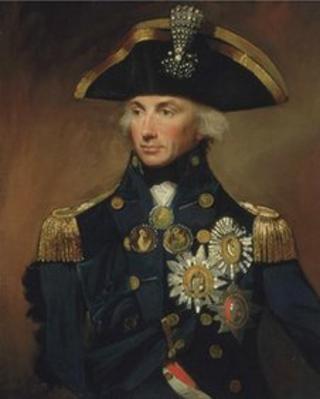 The BBC's Crimewatch programme is to appeal for information about artefacts belonging to Admiral Lord Nelson which were stolen from a Norfolk museum.
Items worth £36,800, including medals marking Nelson's death and the Battle of the Nile, were found missing from Norwich Castle Museum on 25 February.
A gold mourning ring, worth £25,000, a box of medallions and a saucer from the admiral's tea service were also taken.
The programme will be shown on BBC One at 21:00 GMT.
Vanessa Trevelyan, head of Norfolk Museums Service, speaking at the time the items were stolen, said security arrangements at the castle had been reviewed in light of the theft.
"This is obviously a serious incident and one which we are treating with the utmost gravity," she said.