Norwich Rose Lane car park murder: Anton St Paul convicted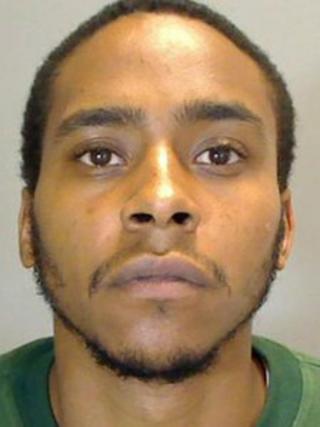 A 22-year-old drug gang member has been found guilty of murdering a man in a Norwich car park.
Anton St Paul, 22, of Newham, east London, was convicted over the death of Honorato Alberto Christovao, 53, of Parmentagate Court, Norwich.
Spencer Yiadom, 22, also of Newham, previously pleaded guilty to murder earlier in the trial.
Antony Obariase, 28, of Norwich Road, Newham, was found not guilty of murder by the jury at Norwich Crown Court.
The court was earlier told Mr Christovao was lured to the car park on 10 February by drug gang members from London who wanted revenge for an earlier kidnap and attack.
Yiadom, of Saville Road, and St Paul, of Keogh Road, will both appear before Judge Peter Jacobs for sentencing on Friday.
Det Ch Insp Jes Fry, of Norfolk Police, said: "This murder enquiry was one of the most difficult and challenging we have encountered.
"It's only been through the diligence and professionalism of the officers working on the investigation that the case came to court.
"Much of our investigation focused on analysing mobile phones that were used by the perpetrators as well as studying CCTV footage."