Father's plea over unsolved Norfolk murder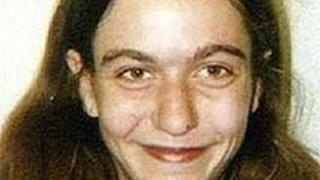 The father of a prostitute murdered 10 years ago in Norfolk has made a fresh appeal for information about the case.
Michelle Bettles, 22, was found strangled in woods at Scarning, near Dereham, three days after she went missing from Norwich in March 2002.
John Bettles, who lives in Yorkshire, is urging anyone with information to come forward and contact police.
He believes the person who killed his daughter may be serving a life sentence after being convicted of other murders.
"I think the person who killed my daughter is already behind bars but I would still like anyone with information to help Norfolk Police," said Mr Bettles, who lives in Rotherham.
He has been working on a television documentary about murders with a criminologist who, he said, had given him an insight into the lifestyle patterns of suspects that helped police to identify them.
No-one has been charged with Michelle Bettles' murder.