King's Lynn jewels robbery: Fifth person charged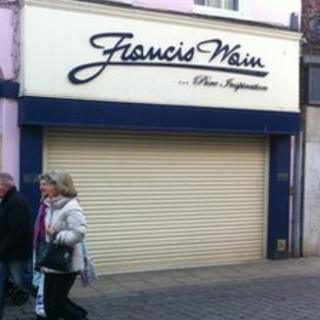 A fifth person has been charged over a raid at a jewellers in Norfolk in which robbers used a fire extinguisher as a "smoke screen".
Men armed with a handgun and sledgehammer raided Francis Wain Jewellers, King's Lynn, in January.
Ahmed Shaban Ahmed, 19, of Nags Head Road, Enfield, has been charged with robbery and possessing a firearm with criminal intent.
He is in custody and is due to at King's Lynn Magistrates' Court later.
Four other people, aged 20, 18 and 16, have been charged with the same offences.