Oli Brown: Here I Am album tops iTunes blues chart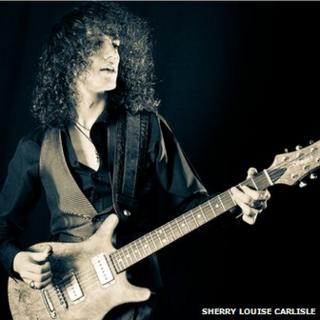 Award-winning British blues maestro Oli Brown, 22, from Norfolk, is riding high on success as his new album Here I Am tops the UK iTunes blues chart.
The guitarist, from rural Sco Ruston, near North Walsham, shot to fame in the blues world after his debut album Open Road achieved critical success in 2008.
Co-written and produced with drummer Wayne Proctor, Here I Am is the first chart topping success for the musician.
Brown said: "The charts are really important for the band's credibility."
He added: "Topping the iTunes blues chart is important as, for me, it's the main music chart. It shows agents and record companies that we're serious about what we do and helps us get industry recognition.
"It's also important in terms of interest as people see I'm number one so think 'perhaps I should listen to it'.
"You don't make any money from it, but it's about growing a fan base and we now have a terrific following all around the world."
Chart success
Here I Am is the third album release for Oli Brown in four years.
It has beaten Ray Charles, Joe Bonamassa and various artists from the Old Grey Whistle Test Blues album to the coveted number one slot in the week starting 16 April.
On Thursday it also ranked number two in the UK Amazon blues download chart.
Music Week's chief business analyst Paul Williams said chart success is good news for the Oli Brown Band.
He said: "Over the last few years iTunes and its charts have become ever-more important as the vast majority of singles sales in the UK now happen via the site and a growing number of album sales.
"Many people visiting iTunes use its charts as a browsing tool to decide what to check out and possibly buy from the millions of tracks available, so if you are topping one of their charts - even a specialist one like the blues countdown - you can expect to reach an audience who may not have come across you before."
'Time to take risks'
Here I Am features the Oli Brown Band's new line-up of drummer and album producer Wayne Proctor and bassist Scott Barnes.
Brown said: "I'm very proud of this album. It's taken a lot more time, a lot more work and I feel it's paid off. It's given us the time to take risks and I'm really proud of the reviews and support it's getting.
"There's a lot more focus on the content of the songs on this album. Nights with Wayne [Proctor, the producer] crafting the songs, finding a way to bring them together and this investment is perhaps something I haven't done before.
"To work with somebody who also took every song personally - but was ready to criticise me - really stopped me being so precious about the work. I don't think I've had that motivation before.
"We're just working hard now to develop the new songs for our current tour as we don't want to just play the CD live."
The Oli Brown Band are performing in Europe, Canada and America in 2012.
A UK tour throughout April allows Brown a rare night in his own bed and some home cooking after a gig in Diss, south Norfolk, on 26 April.
He said: "I still think of Norfolk as home. It's where I became the artist I am today and there's always great support for me there.
"We play The Waterfront in Norwich at the end of each year and those people who come have supported me throughout my career - it's always great to come back and play there.
"Life in the music industry isn't easy - you have to work hard, particularly when starting from somewhere like Norfolk. There's no hub of venues, easy access to agents and promoters - you're out of the way, so it's about applying yourself to what you do.
"If you don't put yourself forward, you don't reap the benefits and in a way that's what this album is all about - working hard and pushing forward."