James Paget University Hospital hires new chairman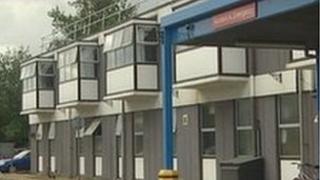 A Norfolk hospital which was recently warned over standards of patient care has appointed a new chairman.
David Wright will take up his post at the James Paget University Hospital, which serves Norfolk and north Suffolk, for a three year period from 1 June.
He succeeds interim chairman Peter Franzen, who was hired after previous chairman John Hemming stepped down following two failed inspections.
Mr Wright had worked at the Norfolk and Norwich University Hospital.
He was employed there as a non-executive director and was also a former director of social services at Norfolk County Council.
Mr Wright said: "Whilst I am really pleased to be able to accept the chairmanship of the [hospital] Trust, I am acutely aware of the recent criticism of the hospital and the care it provides."
He added: "Working with the chief executive and the board I will ensure that there is an agreed plan with targets and deadlines by which improvements will be made. There is no time to waste."
The hospital has received three Care Quality Commission (CQC) warnings in less than a year.
The latest inspection found failings in the preparation of patient care plans and in the levels of staff understanding of Do Not Attempt Resuscitation (DNAR) forms.
It also received CQC warnings in September and November over concerns about nutrition and the monitoring of patient care systems.
Since the warnings there have been a number of other managerial changes at the James Paget.
Former boss David Hill returned to the hospital earlier in April to become its interim chief executive after Wendy Slaney retired in December.