New arrest in Herbie Hide house murder inquiry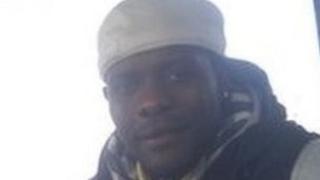 A 20-year-old man has been arrested on suspicion of murder following a death at the home of ex-world boxing champion Herbie Hide.
Tafadzwa Khan, 25, from Norwich, was stabbed at a party at Mr Hide's home in Bawburgh, Norfolk, in March.
A 16-year-old boy and an 18-year-old man, both from the Norwich area, who were arrested in March on suspicion of murder, have been released from bail.
Police said no further action would be taken against the pair.
Mr Hide, 40, previously said Mr Kahn, of St Giles Street, Norwich, was like "a brother" to him and he had been killed "in his own house".
Detectives said the stabbing had followed an argument at a party in the house in Long Lane.
Police said they were "fairly certain" Mr Hide had not been on the premises at the time of the stabbing, where more than 100 people had gathered for the party.
In March, 18-year-old James Clough was sentenced to eight weeks in a young offenders institution as part of the investigation after admitting having a knife in a public place.
Mr Khan's mother, Shereen Sinclair, said she had been "deeply saddened" by her son's death and touched by tributes to him.
Mr Hide won the WBO (World Boxing Organisation) heavyweight title for the first time in 1994, beating American Michael Bentt, but lost it to another American, Riddick Bowe, the following year.
He regained the title in 1997 and made two successful defences before losing to Vitali Klitschko in 1999.