James Paget Hospital has third care warning lifted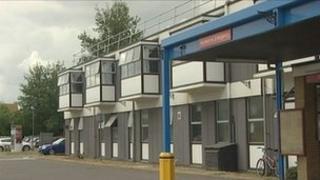 A hospital serving Norfolk and north Suffolk has had its standards of care warning lifted by a health watchdog.
The Care Quality Commission (CQC) gave a care and welfare warning notice to the James Paget Hospital at Gorleston following an inspection in March.
Inspectors found failings in preparing patient care plans and in staff understanding Do Not Attempt Resuscitation (DNAR) forms.
A minor warning however remains in place on patient records.
A spokesman said the hospital was expecting another visit by inspectors to assess the warning.
The Great Yarmouth hospital has now had all of its three care warnings in the space of a year lifted.
'Step forward'
The hospital said the latest report recognised that assessments and care planning at the James Paget had improved, bedside records were properly completed and patients received safe and appropriate care.
James Paget's new chief executive, David Hill, said: "This is a huge achievement and deserved recognition of the hard work by our staff to make the required improvements."
Great Yarmouth MP Brandon Lewis said: "The staff and the senior management team have built on the recent improvements and have taken a further step forward for the benefit of patients and the hospital.
"I hope that the improvements, the decisive actions and determination to achieve success continue."