James Paget University Hospital has CQC concerns lifted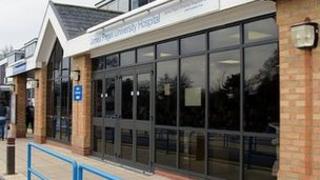 A hospital that had received multiple warnings over its standards of care is to be given a clean bill of health by a care watchdog.
The James Paget University Hospital in Gorleston, Norfolk, was found to be compliant after an inspection by the Care Quality Commission (CQC) in July.
A report, out on Wednesday, states the hospital has dealt with a remaining minor concern over patient records.
The CQC lifted its last moderate care warning in June.
The hospital had received three care warnings in less than a year.
In September 2011 inspectors found problems with patient nutrition. In November CQC also found failings with staff monitoring new systems and in April with the preparation of patient care plans.
'Difficult time'
The CQC report states: "People's personal records, including medical records were accurate and fit for purpose.
"We found the format of the records and the way in which they had been completed had improved significantly."
Hospital chairman David Wright said: "On behalf of the board, I would like to thank our staff for their commitment to getting it right for our patients.
"It's been a difficult time for the hospital and the staff and I am delighted that our patients and public can be assured we do meet the standards expected of us."
Brandon Lewis, MP for Great Yarmouth, said: "The staff and new senior management team have turned things around recently and patients and the public should be reassured that real progress has been made."