Hovells closes in Norwich and Lowestoft after 150 years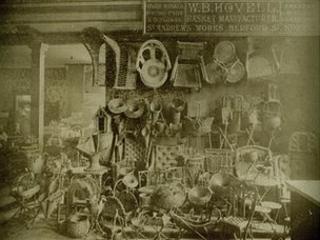 A furniture retailer based in Norfolk and Suffolk is to close after nearly 150 years with the loss of 25 jobs.
Hovells, founded in 1864 in Bridewell Alley, Norwich, was bought by Butcher Group Ltd in 1969.
In a statement the company said its closure was "down to the economic climate" and "aggressive price cutting throughout the industry".
The company moved from Bridewell Alley to Barker Street, Norwich, in 2003 and opened a store in Lowestoft in 2006.
Its headquarters and warehouse are in Weston Road, Norwich.
Caroline Williams, of Norfolk Chamber of Commerce, said Hovells was "unique" and "will be a big loss for the city".