Asda supermarket scheme for Norwich backed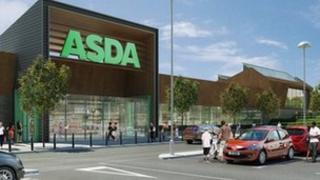 Multi-million pound plans for an Asda supermarket, community centre and a pub in Norwich have been approved.
Norwich City Council's planning committee voted 7-5 in favour of the proposals on the former Bally Shoe factory site in Hall Road.
In September the plans, which could see the creation of 400 jobs, were turned down by the committee.
Council leader Brenda Arthur criticised the original decision, which meant the potential loss of jobs.
In a statement Asda said it was delighted the plans were approved, adding that it represents a significant investment in a deprived area of the city.