Norfolk County Council to cut salary for chief's post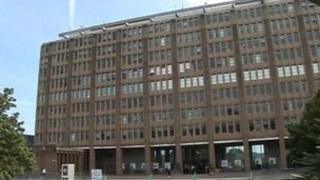 The new top officer of Norfolk County Council will be called a managing director and will earn £40,000 a year less than the current chief executive.
David White, who earns £205,322 a year as chief executive, is due to leave the post in April following a review.
He said it was "crystal clear" that he lacked the skill and experience needed to make the council more commercially-focused and generate more income.
A salary of between £165,000 and £180,000 is proposed for the new post.
Councillors are due to consider a job description and pay scale for the new position at a meeting on Monday.
Members will also hear Mr White will receive a redundancy payment of £35,000 and a further £45,000 in pension benefits.
They will be asked to approve arrangements for recruiting the managing director, whose duties will include "the pursuit of new funding and income streams to ensure the council is as self-sufficient as possible".