Barry Reeve murder trial: Jury considers its verdict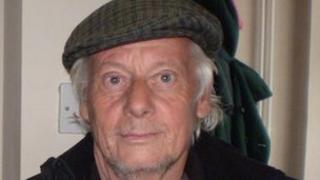 The jury in a trial of two women accused of torturing and murdering a former bus conductor at his Norwich home has retired to consider a verdict.
Barry Reeve, 67, was found dead two weeks after allegedly being punched, stamped on and cut to make him disclose his Pin, Norwich Crown Court heard.
Kelly Barnes, 32, and Jodie Barnes, 31, of Bixley Close, Norwich, deny murdering Mr Reeve last February.
The pair are accused of targeting Mr Reeve believing he had hidden money.
They are accused of attacking the pensioner at his Corton Road home and then returning to the property to strip it of anything of value, including food from the freezer.
A post-mortem examination showed Mr Reeve survived for up to 48 hours after the attack, meaning he was still alive when they returned.
Jodie Barnes told the court the couple had spent up to £400 a week on heroin and crack cocaine and said that on the day of the killing they had no money.
The pair then visited Mr Reeve, who had previously lent them money.
Mr Reeve lived off a pension and benefits, but had been heard claiming he carried about £2,000 in cash.
Mr Reeve's daughter said she called the emergency services after finding the back door to her father's home unlocked, blood on an inner door and no answer when she called his name.
The women have each claimed that the other was responsible for the killing.