Apology from yawning Broadland councillor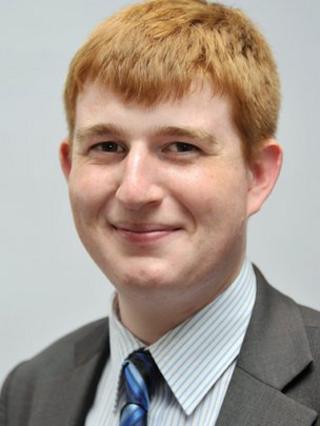 A Conservative councillor has apologised for loudly yawning and laughing as local authority job cuts were discussed in Norfolk.
Broadland councillor Danny Buck, 24, made what has been described as a "theatrical yawn" during a speech about cuts at a full meeting of the council on 24 January.
He was criticised by politicians including Lib Dem leader Nich Starling.
Mr Buck said he would apologise at the next full council meeting.
He has met with the authority's monitoring officer Martin Thrower after concerns about his behaviour were raised and has asked for the opportunity to address councillors.
"I want the opportunity to officially apologise for my behaviour. It was not appropriate to the debate," he said.
"I was under quite a lot of personal stress... related to my personal life. I had just come out of a long term relationship, and had found it quite hard to sleep.
"It is no excuse for the behaviour."
He said he was particularly concerned not to have offended council staff.
Mr Starling said councillors and members of publics in the gallery were concerned at Mr Buck's lack of respect to the meeting.
"He was laughing and making comments under his breath. Then his yawn was theatrical with arms stretched out," Mr Starling said.
"That sort of behaviour is never acceptable"
He said despite opposition from Lib Dems and some Conservatives, the council backed the reorganisation plans which could see two staff posts cut.
All other staff affected have either been redeployed in the authority or remained in their existing posts.