Terry McSpadden murder: Case against accused dismissed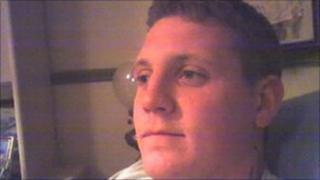 A judge has dismissed the case against a man charged with murdering a father-of-two who went missing in 2007.
Jonathon Porter, 32, of Outwell Road, Elm, near Wisbech, Cambridgeshire, appeared before Norwich Crown Court.
He was charged with murdering Terry McSpadden, 24, who disappeared from his home in Elm in March 2007. Mr McSpadden's body has never been found.
Judge Peter Jacobs dismissed the case against Mr Porter on Friday, citing insufficient evidence.
Det Supt John Brocklebank, head of the Norfolk and Suffolk Major Investigation Team, said: "This was a difficult investigation which was carried out over several years and involved close working with the Crown Prosecution Service.
"Based on the evidence gathered and advice from counsel, a decision was taken in November 2012 to charge Jonathon Porter with the murder of Terry McSpadden.
"In light of today's decision, we will now go away and review our investigation in conjunction with the CPS to determine any other opportunities which may now be available."
He said Mr McSpadden's disappearance was still being treated as a murder inquiry.
"Exactly six years after Terry was reported missing, his family still do not know what happened to him and we will continue our investigation to give them answers and find him," he said.
"Terry was well known in the local community, known as a reliable, hard worker by his employers, and had two young children and strong local ties."
Frank Ferguson, senior district Crown prosecutor, said: "Following an application by the defence, which we contested, the judge has ruled that the case should not go ahead.
"We will be looking at the reasons for this to see if there are any lessons to be learned."