Kirby Cane and Ellingham parish councillors quit amid bullying claims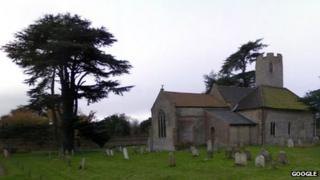 All but one member of a Norfolk parish council has resigned in protest against a fellow councillor they claim has put them under "considerable stress".
Caroline Lester, former clerk of Kirby Cane and Ellingham Council, said five councillors quit in protest against councillor Rod Cooke's behaviour.
Mrs Lester, of Broome, claimed Mr Cooke had "intimidated and bullied" her.
Mr Cooke, who was not at the meeting on Monday, denied the claim and said he had been "harangued" by his peers.
He claimed the councillors had not been following the "regulations of running a council" and had put pressure on him to resign.
"They have tried to bully me into resigning for a long time," he said.
"They had previously harangued me for half a meeting to try and make me resign."
'Shouted me down'
Mrs Lester said the resignations, which came after her own decision to stand down in December, followed a long-running dispute with Mr Cooke.
"It's been going on for two years and has been mostly via email," she said. "It's not necessarily what he writes in the emails, it's the volume.
"Over and over and over again, complaining that I haven't done this right and the parish council hasn't done this right."
Mrs Lester said she had left some council meetings in tears.
"He just shouted me down when I tried to speak," she said. "He would bang on the table and say 'point of order chairman, the clerk is not allowed to speak'.
"He made my life unhappy at times and put me under considerable stress."
South Norfolk Council said it had a legal duty to find interim councillors until elections could be held to find replacements.
It is likely the temporary members will be local district or county councillors.
Kay Billig, district councillor for the Gillingham ward, said: "We will be working with residents to help them reach a positive outcome when the time comes."