Norwich Family Life Church: Council planners give go-ahead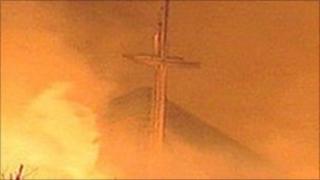 A church on the Norwich ring road destroyed by fire in 2006 could be rebuilt, after no major objections were received about the plans.
The new building will house Norwich Family Life Church, preschool, sport and community facilities.
The previous Mount Zion church on the Heartsease Lane site was so badly damaged it had to be demolished.
The site has been derelict since and Norwich City Council has now approved the new development.
The new building will be more central to the site than the previous church and this calls for some reorganisation of green areas.
Planners said there was a need for a high-quality design and protection against environmental hazards.
They expressed some concern over access to the main road but said "minimal weight" had been applied to this consideration.
The Norwich Society said: "We are keen to encourage rebuilding on this site but the design needs refinement."
The Fire Service had no objection in principle but requested the provision of fire hydrants on site as a condition.