Norfolk fishermen ordered to pay cockles damages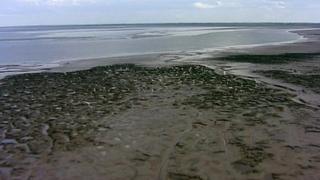 Fishermen who dredged for cockles in a private fishery in a Norfolk bay must pay damages, a judge has ruled.
The size of the private fishery in The Wash was in dispute in 2007, the High Court had heard.
Angry fishermen sailed in to "force the issue". John Loose, who leased the fishery from its owner, sued, saying he had lost more than £500,000.
Judge Sir William Blackburne ruled in his favour but it is not yet known how much he will be paid in damages.
An investigation will be held to determine the value of the cockles wrongly landed, Sir William said.
The judge said the extent of private fishery rights had "long been a source of dispute and unhappiness" in the local fishing community.
'Rare animals'
He said fishermen's resentment had centred on areas called the Ferrier and Outer Ferrier Sands.
Fishermen based in and around King's Lynn had "resolved to make a public stand" in defence of what they regarded as "their historic rights", the judge was told.
Mr Loose sued Lynn Shellfish, John Williamson, Stephen Williamson, Martin Garnett, Jason Lehman and Eric Oughton, claiming trespass.
The defendants denied any wrongdoing.
But, in a ruling published following a trial in November, Sir William said Mr Loose had succeeded.
He said the "common people of England" had a "liberty of fishing in the sea" and private fisheries were "rare animals".
The judge said they had "derived from grants of the Crown" or proof of "long enjoyment of a fishery".
Sir William said The Wash fishery at the centre of the dispute had been established because a Norfolk landed family had shown "long enjoyment".
He said the fishery was now owned by Michael Le Strange Meakin.