Attorney general reviews child sex abuser's sentence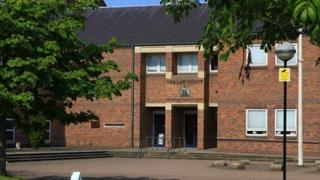 A sex offender spared jail after a judge considered the "impact" on his family is having his sentence reviewed by the attorney general.
Gary Karn, 48, was given an 18-month suspended prison sentence at Norwich Crown Court for sexually assaulting two girls, aged seven and eight.
Sentencing guidelines suggest a prison term of up to four years.
Judge Mark Lucraft said he had to consider the "hardship" prison would cause Karn's wife and two children.
Karn was convicted of three offences of sexual assault following a trial and was sentenced on 24 April.
'Worked hard'
His wife had written to the court saying that if he were jailed, Karn would lose his job and the family could lose their home.
Judge Mark Lucraft told Karn: "You are clearly a man who has worked hard and been in employment throughout your adult life, working for local businesses and working to support your family.
"I have to consider the impact on them, people who are not in any way at fault for what has happened, yet might suffer serious hardship."
Announcing Karn's sentence of 18 months, Judge Lucraft said he had considered whether it could be suspended.
"In the light of what I know about the impact on your family, I think it can - just," he said.
Indecent photographs
Karn, of Firwood Close, Norwich, was also ordered to carry out 200 hours of unpaid work, made the subject of a five-year sexual offences prevention order and banned from working with children for five years.
Judge Lucraft said he had taken into account six counts of possessing an extreme pornographic image and one count of possession of indecent photographs of a child, with which Karn was also charged.
The Attorney General's office said it was considering whether to refer the case to the Court of Appeal, which has powers to increase a sentence if it is "unduly lenient".
It said it had received a request from a member of the public for the sentence to be reviewed.
It has until 22 May to decide whether to refer the case to the Court of Appeal.