Norfolk driver Matthew Stevenson's Rhodes crash case dropped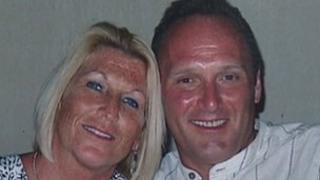 A holidaymaker who was facing trial in Greece over a road accident five years ago has had his case thrown out.
Matthew Stevenson, of Norfolk, was driving a hire car with his wife Sandra on the island of Rhodes in 2008 when they collided with a motorcyclist, who was left with a broken leg.
The couple were told by the Greek court on Friday morning Mr Stevenson would no longer face any action.
They said they were relieved it was over but angered by the ordeal.
Mr and Mrs Stevenson, who both work in hospital operating theatres, were not accused of any crime at the time and were not charged.
Last year, Mr Stevenson received a letter in Greek telling him he would go on trial on 31 May and could face a three-year prison term.
He was not told the exact charges he faced and was expecting to defend himself as he could not afford a lawyer.
"At the time, we were led to believe this wasn't going to go any further," said Mr Stevenson.
"Four-and-a-half years later to suddenly be told I was a defendant in a trial was just beyond comprehension."
The couple said they wanted to know why the case had ever made it to the Greek court.