RAF Marham exercises freedom of the borough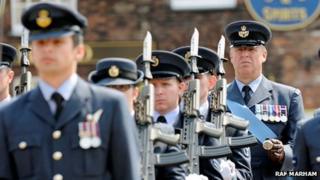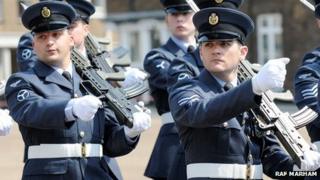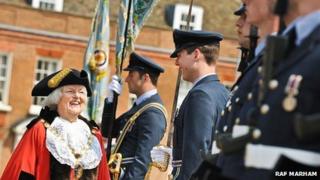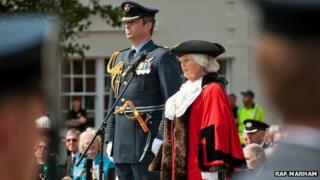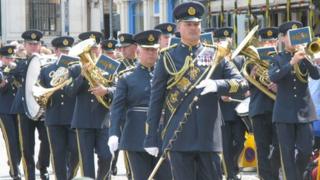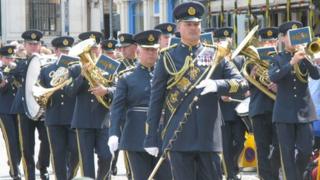 Troops from an RAF base have exercised their freedom of a Norfolk borough with a parade.
About 80 RAF Marham personnel marched through the streets of King's Lynn before a flypast by a Tornado, from the station's No II squadron.
Crowds watched as Mayor Elizabeth Watson inspected the parade, which included the band of the RAF Regiment.
The site had been threatened with closure but it will now be the base for the force's newest fast jets.
The defence secretary Philip Hammond announced in March RAF Marham would be the home of the Joint Strike Fighter, known as the Lightning II.
It will replace the Tornado aircraft which will gradually be phased out but no date has yet been given for its arrival.
Two squadrons joined the procession but the station's third flight is in Afghanistan.
RAF Marham servicemen and women parade through the west Norfolk town each year.