Defence expert's Singapore death 'natural'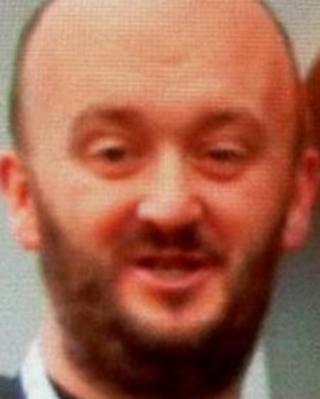 A leading defence journalist died of natural causes on business in Singapore and probably did not know he had a rare serious illness, an inquest heard.
Adam Baddeley, 40, from Emneth, Norfolk, died suddenly and post-mortem tests found he suffered from Sarcoidosis of the lungs.
Singapore police investigated the death but decided it was "not suspicious".
Norfolk coroner William Armstrong recorded a verdict of death by natural causes.
Mr Baddeley travelled the world as editor-in-chief of Asian Military Review and was an expert contributor to many other defence related publications.
'Like a terrier'
According to the NHS website, Sarcoidosis is rarely fatal but causes cells in the lung to become lumpy often causing just a slight a cough.
On the night before Mr Baddeley died he shared a meal with colleagues in Singapore, the inquest in Norwich heard.
Mr Baddeley, who had two children, was found dead the following day.
Close friend and colleague Tom Withington, based in France, said: "He had the ability to communicate often very complex material in layman's terms and was like a terrier getting information from people who were not forthcoming.
"He was also a funny man with a dark sense of humour."