Ex-Cromer Crab Company factory sold to Structure-Flex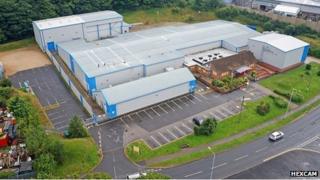 The former Cromer Crab Company factory in Norfolk, which closed in 2012, has been sold to a local firm that makes large bags and packaging.
The site, on Holt Road, has been bought by Structure-Flex, which will be moving its 80 staff from Melton Constable.
The seafood factory was closed by Young's with the loss of 230 jobs and was put on the market for £1.35m.
Structure-Flex said it will refit the former crab factory and planned to move to Cromer in mid-2014.
Structure-Flex, which was founded in 1970, said the final sale price of the factory site was confidential.
The company also makes other products made from flexible fabrics such as side-covers for lorry trailers.