Great Yarmouth Port Company loses legal fight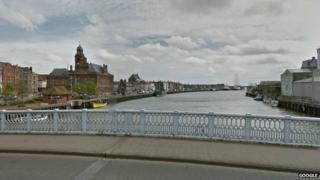 The company which runs Great Yarmouth docks has failed in a legal bid to become the harbour authority.
The Great Yarmouth Port Company signed a 99-year lease of the port in 2007 with the current Great Yarmouth Port Authority.
The government's Marine Management Organisation (MMO) rejected the company's application to take over the Port Authority's role.
The MMO's decision has been upheld in the High Court in London.
The Port Company claimed the "complex" ownership structure was hindering growth at the port and confusing customers.
It argued that the Port Authority's powers should be transferred to it.
The MMO made its decision after a public inquiry heard from the Great Yarmouth Port Users Association which claimed there was no confusion among its members.