Norwich Anglia Square centre sold for development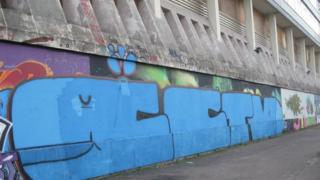 A shopping centre in Norwich that was set for partial demolition three years ago has been sold to an investor.
Anglia Square in Magdalen Street - home to shops, a cinema and office blocks - was bought for an undisclosed sum by Threadneedle Investments.
The company said it would be business as usual until plans had been drawn up for the centre's future.
An application, tabled three years ago to redevelop the centre and demolish some buildings, has been dropped.
Threadneedle bought the centre from the National Asset Management Agency, the body created by the Irish Government in 2009 in response to the financial crisis.
Abandoned scheme
"The sale ends months of speculation about Anglia Square's long-term future," a spokesman for Threadneedle said.
Jeremy Collin, from Threadneedle, added: "We believe the shopping centre has considerable potential."
Norwich City Council leader Brenda Arthur described the investment as "a vote of confidence in the future of Norwich".
"I look forward to the council working closely with Threadneedle to deliver this regeneration," she added.
In June 2011, the city council's planning committee gave planning permission for the demolition of shops and the seven-storey Sovereign House office block.
It was to be replaced with a larger shopping centre with a supermarket, restaurants and 136 new homes - but the scheme has been abandoned.