King's Lynn school teacher Richard Taylor banned for life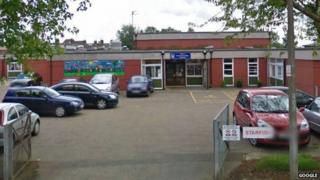 A primary school teacher has been banned from teaching for life after falsely claiming expenses and being dishonest on job applications.
A disciplinary panel heard Richard Martin Taylor, 37, formerly of Whitefriars Primary in King's Lynn, Norfolk, had behaved in a "totally unacceptable" manner.
He lied about attending a job interview and made false expense claims for a hotel stay.
Mr Taylor did not attend the hearing.
The National College for Teaching and Leadership (NCTL) professional conduct panel, sitting in Coventry, heard when the teacher was working at Whitefriars in 2004, he charged expenses for staying in a hotel after a job interview in Alton, Hampshire, which he had not attended.
'Playground incident'
His school checked and found Mr Taylor had not stayed at the hotel he produced receipts for.
He subsequently admitted he had been in Nottingham instead and it emerged he also sent a travel and hotel expenses claim to Hampshire local education authority.
The panel heard Mr Taylor was dishonest on application forms to two other schools. He failed to mention he had left Whitefriars while subject to an "unresolved disciplinary investigation" and had resigned from a school in Madrid following an allegation of an "incident in the playground with a pupil".
It concluded the three separate instances of providing false information to employers or prospective employers amounted to a pattern of behaviour which "damages the collective reputation of the profession and is totally unacceptable".
The panel said the teacher, who was not represented, had failed to engage with the NCTL's disciplinary process and they therefore had no indication of his attitude to the case or what he was doing now.