Weybread 'magic club' sex groomer jailed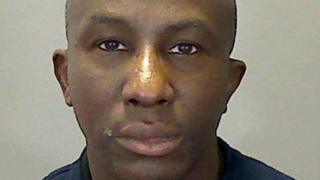 A 46-year-old man has been jailed for eight years for sexually grooming a boy by claiming he could introduce him into a secret magic club.
Michael Berkley-Matthews, of Weybread, Suffolk, befriended the 15-year-old on the internet before meeting him in Diss, Norfolk.
The defendant denied grooming and sexual assault, but a jury at Norwich Crown Court found him guilty in June.
The court also ordered that he forfeit his car to the police.
Berkley-Matthews, of Friars Meadow, was told he would be placed on the sex offenders register for life.
'Profound impact'
The court heard the victim, who was under 16, expressed an interest in magic and was promised a potential subscription to a magic club by Berkley-Matthews, whom he knew only as Mike.
This led to a number of meetings and at one of them, in December, the boy was sexually assaulted.
Det Con Gill Lacey, of Norfolk Police, said the boy had been "traumatised" by what happened.
"The incident has had a profound impact on a young boy who was duped into believing he could become a member of a magic group," said Det Con Lacey.
"Berkley-Matthews used the victim's interest in magic to gain his trust before abusing him.
"Many parents can feel apprehensive about being too nosey about their children's lives, particularly when they hit the teenage years, but this is the time when they need to adopt prying eyes and become much more mindful of the dangers the online world can bring."