Broadland council deputy leader Stuart Clancy arrested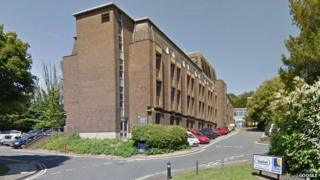 The deputy leader of a Norfolk council has been arrested on suspicion of fraud.
Stuart Clancy, Taverham councillor on Broadland District Council, was arrested by Norfolk Police earlier in the week.
A police spokeswoman said a man in his 50s from Taverham had been arrested on suspicion of false accounting and fraud by abuse of his position.
He has been released on police bail until November.
Mr Clancy is also economic development portfolio holder and a member of the Norwich Airport Joint Committee.
Broadland District Council said in a statement: "This investigation is not connected in any way with council activities. In the circumstances, there is no reason we know of that would require a councillor to cease council-related work or responsibilities.
"We are aware that there is a police investigation in progress and while it is being carried out it would be inappropriate to comment further at this time."