King's Lynn Hospital in special measures: New inspection concerns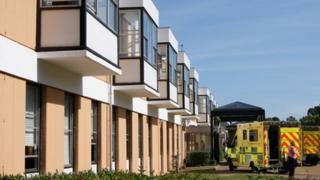 A hospital in Norfolk has again failed to achieve required standards of care and must remain in special measures.
The leadership at the Queen Elizabeth Hospital NHS Foundation Trust in King's Lynn has also been rated "inadequate".
The Care Quality Commission made a follow up inspection in July that revealed six out of the eight core services still required improvement.
Chief executive Manjit Obhrai said over the nine months since the last report significant progress had been made.
The July inspection report said accident and emergency services, medical care, surgery, maternity and family planning, end of life care and outpatients all required improvement.
Critical care and children and young people's services were both rated as good.
Services criticised
The King's Lynn trust's service of care and effectiveness were both rated as good.
However, safety and responsiveness needed improvement and leadership of the trust as a whole was rated as inadequate.
The trust services marked for criticism included follow-up care, surgery cancellations and unavailability of beds.
The trust must also make urgent efforts to comply with the warning notice issued last year about safeguarding people from abuse, restraint of patients, staffing levels and staff training.
The report noted progress made in strengthening the board and establishing a pace of change towards improving quality.
Mr Obhrai said: "We've made significant improvements in the quality of care provided at the hospital since we were put in special measure nine months ago."