Norfolk Police cars involved in 600 accidents or prangs since 2010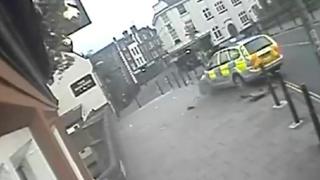 Vehicles driven by Norfolk police officers have been involved in more than 600 prangs or accidents in the past five years, figures reveal.
These include police pursuits or emergency blue-light responses as well as low level crashes on minor roads.
Six crashes involved one or more police vehicles hitting each other.
Norfolk Police spent £5,338,837 since 2010 buying or leasing 421 vehicles, according to data released in response to an Eastern Daily Press FoI request.
The figures show that more than 140 crashes were into stationery objects, in darkness or in the early hours of the morning.
About 60 accidents were collisions into the front, back or side of police vehicles or where a driver reversed into an object.
Several vehicles have also been written off in crashes.
Losing wing mirrors while passing another vehicle or stationery object is also among the incidents logged.
A spokesman for Norfolk Police said all collisions and accidents, however minor, were reported, logged and investigated.
Advanced driver training was given if required for their job but all police officers were assessed before completing a basic driving course.
In the case of any suspected misconduct associated with an accident a mandatory referral was made to the force's professional standards department.