Norfolk Girl boat search 'could be malicious hoax'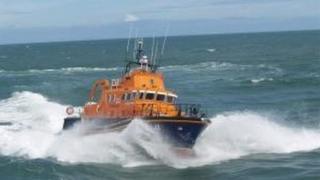 A distress call reporting a boat missing off the Norfolk coast could have been a "malicious hoax", coastguards said.
A search began for the Norfolk Girl and its two crew after a mayday call just after midnight reported it had broken down 13 miles off Cromer.
The boat was said to have been heading towards Scunthorpe when communications were lost.
The Maritime and Coastguard Agency said there was no trace of the boat.
A spokesman said it was investigating whether the report could have been a "malicious hoax" but urged vessels in the area to be "vigilant".