Norfolk social services: Paedophile had access to girl, 5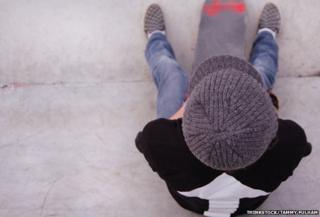 A social services department has been accused of placing a child at risk after a convicted paedophile had access to a five-year-old girl.
Norfolk County Council social workers knew the man had been allowed to care for the girl alone.
But the council said it had not initially realised he was a paedophile who had served a five-year jail term.
The mother, who lived in the Great Yarmouth area, said social services put her daughter at risk.
The man was placed on the sex offenders register for life in 2008 for attacks on girls as young as seven spanning two decades.
The child's mother said she had no knowledge of his crimes and believed he was playing a positive role in the family's life.
'Child in need'
It is claimed that on one occasion the girl sat on the man's lap in the presence of a social worker.
The woman alleges the man sexually assaulted her on 25 April before taking her daughter on a shopping trip alone.
She phoned social services and was told to call the police.
Officers tracked him down after about an hour and established the girl had not been harmed.
Two days later, social workers revealed his history of abuse and claimed the mother must have been aware.
A council spokesman said the girl was not subject to a child protection plan at the time, although documents show she was classed as a less serious "child in need".
He said: "It is disappointing that when he was present during a meeting at the mother's home, we didn't put two and two together and realise that he was a convicted paedophile.
"No concerns were raised about him by the mother or anyone else at that meeting, and it was not thought necessary to check the background of a visitor.
"Once the level of risk became clear we acted quickly to ensure the child's safety. Fortunately, we have no reason to believe that the girl was harmed during the time he was with the family."
The social worker involved has since left their job. The girl has been taken into care.
The mother, who cannot be named for legal reasons, said: "They failed me, they put my daughter at risk and I want some kind of justice.
"They're supposed to check on anybody who comes into my life and has access to my daughter - at no point did they tell me he was a sex offender or warn me about him."