BBC Radio 1 Big Weekend: Norwich hotels 'booked up'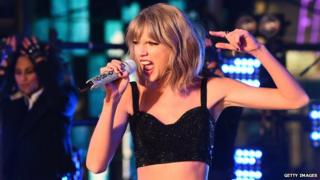 Hotels have reported being "booked up" after 50,000 music fans snapped up free tickets for a festival in Norwich.
Tickets for BBC Radio 1's Big Weekend, featuring Taylor Swift, on 23-24 May were allocated within 40 minutes of being made available online.
Helen Selleck, events manager at Norwich City Council, said: "Every big hotel is booked up and it's quite difficult to get a room."
Greater Anglia said it was looking at putting on later trains.
The venue for this year's Big Weekend, at Earlham Park, was announced in January.
Olga Connery, owner of the five-room Arrandale Guesthouse, said: "As soon as the Big Weekend was announced we were booked out, probably by people hoping to get tickets later.
"I've got a few names hoping for cancellations now."
'Not profiteering'
Andrew Shorthose, operations manager at the 85-room Maids Head Hotel, said they were "almost fully booked out" ahead of tickets being allocated.
"It was probably a mixture of people working at the event and fans booking up before they've been allocated," he said.
"We do have handful of rooms left for Saturday and we haven't raised our prices - we're not profiteering."
All five of Norwich's Premier Inns have no rooms available for Saturday night, but rooms were available on Sunday, according to its website.
Norwich's Tourist Information Centre was advising ticket-holders to be prepared to book hotels further out of the city.
The event finishes at 23:00 BST on both nights and a spokeswoman for Greater Anglia said the train company was in discussion with the organisers about laying on more late trains.