East of England Ambulance Service loses out of hours GP deal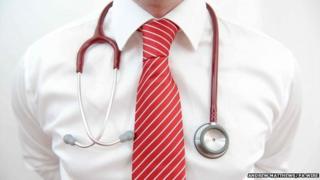 East of England Ambulance Service (EEAS) has lost its contract to run the 111 medical helpline service in Norfolk.
IC24 will take on the help line and the out-of-hours GP service from September.
Norfolk's Clinical Commissioning Groups (CCG) chose IC24 after an evaluation of all bids, which looked at quality of service and finances.
EEAS said it was "hugely disappointed" to no longer be providing the service, as it has done for three years.
The new five-year contract will mean IC24, which already provides a similar service in Great Yarmouth and Waveney, as well as Essex and Northamptonshire, will also take on the service in the Wisbech area of Cambridgeshire.
The decision was made by Norwich, West Norfolk, North Norfolk and South Norfolk CCGs plus the local CCG for the Wisbech.
Dr Victoria Stanley, of Norwich CCG, said: "We are pleased to appoint a well known and experienced NHS-based social enterprise. These are important local services provided by local doctors, nurses and clerical staff whose expertise will continue to be very highly valued and appreciated."
IC24, which began 20 years ago as an out-of-hours GP co-operative, is owned by its staff and invests surplus income in patient care.
Managing director Lorraine Gray said: "We are fortunate to have been able to do this within the Great Yarmouth and Waveney area already and the strong relationships that have been built there, particularly with the ambulance service, will no doubt ensure patients continue to receive a high level of care."
Staff who currently work in the 111 and out-of-hours service in Norfolk will be offered the opportunity to transfer.
A new call centre in Norwich is being planned.
Anthony Marsh, EEAS chief executive, said: "We are hugely disappointed not to have won this contract. The feedback we get from patients is overwhelmingly positive, so we will all be sad not to be providing this service for patients in the future."