Norfolk adult care warning after overspend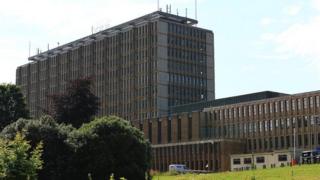 A £7m overspend by the adult services department in Norfolk could hit the longer-term care of older people, a senior councillor has warned.
Conservative Bill Borrett, former leader of the council, said he was "extremely concerned" at the figure.
Overall, the coalition-run county council underspent on its £308m budget by about £920,000, partly through drawing on reserves.
Adult services chair Susan Whittaker said it would not skimp on services.
Mr Borrett, a member of the adult services committee, said: "We said a year ago that we did not believe the budget was safe."
He said he was concerned at the use of £3.6m of council reserves.
"If we need to spend the reserves in this way there are going to be no reserves in two years time," he said.
Mr Borrett said the lack of funds in the adult services budget meant future problems for the council in meeting the "longer-term needs of older people".
He said there were also concerns about the "lack of capacity" in the department's computer systems.
Balanced budget
Labour councillor Ms Whittaker said people receiving support from the council would not lose it due to the savings needed.
"It (the overspend) does not mean we will be skimping on the services," she said.
A council spokesman said: "We always set a balanced budget and have successfully continued to deliver services for people despite huge reductions in government spending. Clearly, there are very big challenges ahead, but we have a good track record of successfully managing resources as indeed does local government as a whole."
He said the council overspends in adult services have been balanced by underspends in the general finance department, including increased revenue through charges and interest rates savings.
The authority is now controlled by an alliance of Labour, Liberal Democrats and UKIP supported by the Greens.