Banham Marshalls College: Ex-pupils settle school abuse claims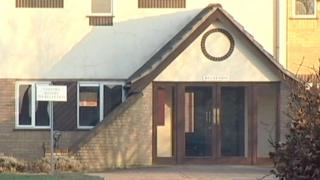 More than 80 former pupils at a Norfolk special school have settled their compensation claims for cruelty for a sum thought to be about £1m.
The pupils were abused between 1974 and 2004 at the independent boarding and day school at Banham Marshalls College.
Its head and owner George Robson was convicted of child cruelty in 2007, and died the day after he was given a suspended sentence.
Lawyers for more than 110 students have closed the class civil action.
However, individual claims are still being pursued and more victims are expected to come forward.
The school, in Banham, near Attleborough, was closed down in 2004 after the abuse came to light.
About 30 cases against insurers and the estate that owned Banham Marshalls have yet to be settled.
Cambridge-based solicitor Andrew Grove, who led the group litigation, said it had been a very abusive school.
"These places are closed and contact with the outside world is sometimes highly monitored by abusing staff," he said.
"Parents are kept in the dark and the inspection system is inadequate and abuse flourishes. It is a closed institution."
Robson died of heart failure in 2007, the day after he was given a suspended sentence for child cruelty offences at Norwich Crown Court. The court heard pupils lived in a climate of fear in which they were beaten, force-fed and made to fight each other.
The school originally opened as The Old Rectory in 1974 and later moved to the Banham Marshalls College site. The current owners of the site are unconnected with it.
Mr Grove said abuse at Banham Marshalls had been on a similar scale of abuse to that at Oakwood School in Stowmarket, Suffolk, where more than 100 ex-pupils are claiming compensation following the jailing of its former head Eric de Smith last week.