Bridge rescue cat reunited with owner after 15 months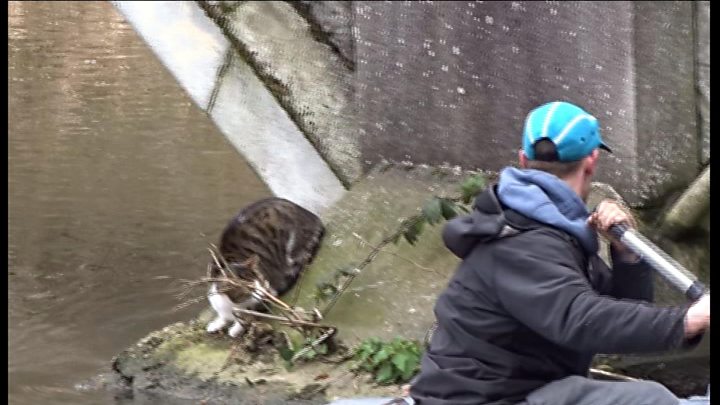 A cat rescued from under a bridge in Norwich has been reunited with her owner 15 months after she went missing.
Claudia, who had become stuck on a pillar of concrete under a bridge in Heigham Street, was saved by the RSPCA.
It found she was microchipped and had gone missing from her home in the city in January 2015.
Owner Adrienne Hamilton said: "I couldn't believe it when I got the call... it was lovely, she recognised me immediately."
It is thought the tabby may have become stranded after jumping down from the bridge, the Eastern Daily Press reported.
RSPCA inspector Amy Collingsworth said two men with a boat helped rescue the cat who was then taken to the vet and scanned.
"Although the address wasn't up to date, with the help of the vet we could get her home to her very relieved owners," she said.
Ms Hamilton, who still lives in Norwich, said she had moved about a month after Claudia went missing and had given up hope of finding her.
"She is a little bit skitty... but she seems in really good condition and is settling back in," she added.