Norfolk stepfather sex abuse victim 'let down'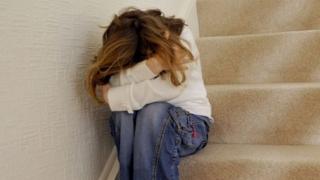 A girl abused by her sex offender stepfather was "let down" by those meant to look after her, said the man in charge of a child safety panel.
The girl, only identified as Child P in the serious case review, was molested despite family involvement with social services, police, doctors and schools.
David Ashcroft, independent chairman of Norfolk Safeguarding Children Board, called it a "tragic case".
Norfolk County Council said it was "sorry" for its part in failures.
The report was commissioned by the board after the victim reported in 2014 she had been abused by her stepfather, who had been in a relationship with her mother for about 10 years.
He was convicted for indecent assault in 2001, before being jailed for abusing her in 2015 while her mother was sent to prison for cruelty, the serious case review said.
The girl - who was 15 when she reported her stepfather - often did not go to school and frequently went to the doctors.
Mr Ashcroft said: "I need to say how sorry we are that the people who should have protected Child P let her down.
"There was a greater trust in the ability of this child's mother to protect her [and] there wasn't the sharing of information."
Although the stepfather's past and relationship with the girl's mother were known by social services, probation and police, they were not shared with school staff and GPs. Similarly, other concerns were not always noted or exchanged back.
Seventeen improvements are now being made, including workshops for social workers on how offenders operate and more schools guidance on sharing vulnerable pupil information.
Norfolk County Council said it "fully supports" the findings, had "tightened procedures" and now has "stronger leadership and governance arrangements".
"The child protection system failed this child and we are deeply sorry for our part in that failure.
"The report found there was a collective responsibility with no one individual to blame."