Great Yarmouth Council tightens rules after boxing death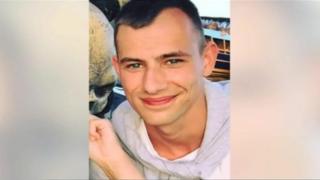 A council is taking action to help regulate unlicensed boxing events after the death of a fighter.
Jakub Moczyk, 22, died after being knocked out at the Atlantis Arena in Great Yarmouth, Norfolk, in 2016.
Unlicensed boxing events are legal, but there are no minimum safety standards, prompting concerns.
Promoters will have to give 21 days' notice of matches to Great Yarmouth Borough Council and carry out risk assessments or they could be stopped.
Mr Moczyk, known as Kuba, died in hospital two days after the fight against a 17-year-old opponent in November 2016.
Norfolk senior coroner Jacqueline Lake expressed concerns about medical care, saying that not all boxers at the event, including Mr Moczyk's opponent, received full medical checks before fighting.
She also said that medics did not examine Mr Moczyk's opponent when the referee stopped the fight twice, leaving it to the referee, who was not medically qualified, to decide whether it should continue.
Licensed fights are regulated by the British Boxing Board of Control, which sets minimum safety standards, while with unlicensed fights, safety standards are set by clubs.
Great Yarmouth Council is now writing to all venues in the borough that host unlicensed boxing matches.
They will all have to give the council notice of matches and provide evidence of risk assessments.
Sarah Flatman, the council's commercial manager, said after Mr Moczyk's death, she found there were "varying standards" at boxing events.
"I want to see a minimum standard for unlicensed boxing that everyone follows.
"If we're not happy and we think there's a risk to the public or to boxers taking part... ultimately we could have the power to stop that fight.
"I do feel so strongly about this. I would like to make everyone aware throughout the country."
Mr Moczyk's sister Magdalena Moczyk welcomed the move.
"It makes me feel a bit better, so other families won't go through what we did," she told the BBC Inside Out East.
"It is such a high-risk sport it should be regulated. Just because you want to go into the ring, no-one goes in wanting to die.
"Everything should be done to stop that. I'm sure my brother would be pleased that they have done something."
Matt Brennan, who runs Suffolk Punch Boxing Club, said he took no chances with unlicensed bouts.
"We have full medicals; paramedics on site. We find out the history of boxers before they compete," he said.
He said he would welcome stricter regulation of unlicensed boxing matches.
For more on this story, watch Inside Out East on BBC One at 19:30 GMT on Monday.