Archaeologists to dig into Daventry's history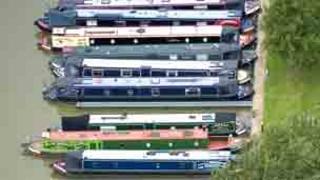 Archaeologists will use scanners to carry out a survey of land in a town in Northamptonshire in perparation for a planning application.
The team will be working in Daventry, once home to Anglo Saxons, a priory and now a thriving market town.
Northamptonshire Archaeology will carry out a series of small-scale digs in a field off Eastern Way and Ashby Road.
This work is part of a proposed town centre development and must be carried out to support a planning application.
Sections of land will be fenced off to the public but residents will be able to continue accessing other areas of the field.
The survey will also cover land to the south and east of Daventry Country Park which falls within the proposed site of the Daventry Canal Arm.
Encouraging tourism
Archaeologists will use scanners instead of excavation to determine the geophysical make-up of the area.
Daventry was founded by Anglo Saxon settlers and has been a thriving market town for centuries.
In the Middle Ages it was home to a Benedictine Cluniac priory but this had gone and most of its building had disappeared by the Reformation in 1530.
All that remained was the church which was handed over to the town for the use of residents.
This was knocked down and replaced with a new church in the 19th Century.
Simon Bowers, development manager at Daventry District Council, said: "An archaeological evaluation of the land is required as part of the planning application process."
The land will be used for a proposed college and youth centre and mooring basins for a new canal arm.
The proposed two-mile canal arm is designed to link the Grand Union Canal to Eastern Way and the town centre, encouraging tourism and visitors.