The Mighty Fallen feature on BBC Introducing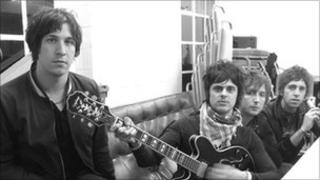 BBC Introducing wants to celebrate the county's musical heritage.
The Mighty Fallen will salute the bands that have come and gone over the last few years.
At the time, these bands probably felt they had the world at their feet, only for the dream to come to an end for one reason or another.
BBC Introducing is looking for your input on this. If there is a band that you loved, supported and would like to hear a track from, tell us about it.
Get involved
The team will track down an ex-band member and get a little misty-eyed over what was and what could have been.
So far, Nik Gray from the much-loved Kapowski and Chris Ketley who used to be in Marla Singer, but is now a guitarist for Ellie Goulding, have been on the programme.
Email BBC Introducing in Northampton with your details here and the team will get right on it.