Mooring marina in Northampton shortlisted for award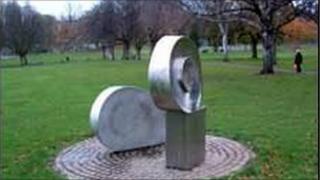 The £2m transformation of a disused, overgrown boating lake in Northampton into a mooring marina has been short-listed for an award.
Northampton Moorings at Becket's Park is among a number of sites vying for the Regenration Award from the Royal Institute of Chartered Surveyors.
More than 80 moorings have been created and they will be open to boaters in April 2011.
Six of the moorings will be for residential use.
A facilities building is currently under construction and is due to be completed in the summer.
Richard Church, the borough council's cabinet member for regeneration, said: "For too long the Nene has been an underused asset, but in the last 12 months we have seen the Northampton Marina take shape.
"We have taken this opportunity to create something that will breathe new life into our riverside and act as a focal point for local communities and the boating community."