Northampton mental health unit set for official opening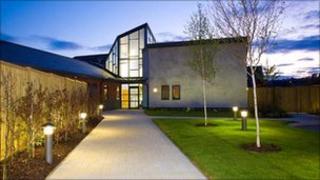 A mental health unit for young people will officially open on 29 March after a successful first year of running.
The Sett is the first unit of its kind in Northamptonshire providing inpatient assessment and treatment for people aged between 13 and 18.
"It opened in March 2010 and was a huge success," said Alfred Hanson, director for young people services at The Sett.
Radio 1 DJ Jo Whiley will be guest of honour at the official opening.
The unit allows young people to maintain their family ties and take part in education and activities.
"By having this comfortable environment, it allows them to learn skills to help manage their health when they are discharged," said Mr Hanson.
Young service users played an important part in the design of the new unit and chose its name in honour of the local badger population.
The opening of the unit means that young people experiencing a mental health crisis can now receive specialist support, which was originally only available outside the county.
"We have seen the good things this unit has brought to the users and heard good feedback from visiting family members. We are excited in going forward," added Mr Hanson.