Royal wedding: Oundle organist to play during ceremony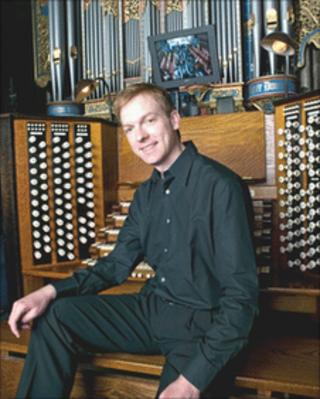 An organist connected to an Oundle music college is to play an important role at the royal wedding.
Robert Quinney, the sub-organist at Westminster Abbey, will play the organ as Kate Middleton walks down the aisle to marry Prince William.
"Playing for the royal wedding is one of the biggest things that I will do," he said.
Mr Quinney is the director of Oundle for Organists, which runs courses for talented young organ players.
He taught at the school before taking on his current role of director in 2009.
It is estimated that two billion people will watch coverage of the event around the world.
"We have had plenty of rehearsals, including a few complete run-throughs," said Mr Quinney.
Music for the service will include classics from Elgar, Britten and Vaughan Williams. Mr Quinney said he firmly believed that the music would play a crucial part in William and Kate's big day.
"It's impossible to imagine a service of this importance without music. Music speaks much more eloquently than words of so many things, especially in the religious sphere," he said.