Corby Silent Tears domestic abuse support group re-opens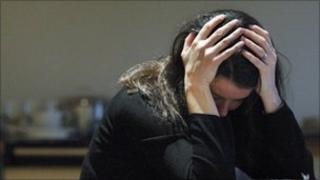 A project in Corby which supports young people affected by domestic violence is to re-open.
Silent Tears closed in 2010 after three years due to a lack of funding, but has now received a donation of £13,000 from a local business.
Anne Marie Lawson, who runs Silent Tears, said: "It's a really tough social climate at the moment and to be offered this grant is amazing."
The group has helped more than 100 people in the county.
The users of the group have not been physically abused but have experienced domestic violence among their parents or elders.
"All too often young people witness this behaviour and then the cycle continues, believing it's normal behaviour," added Ms Lawson.
"We need to break the cycle by offering help to those in need and the donation will help us to do that."
The grant has allowed Silent Tears to produce new programmes for young people and to help them with confidence building.
"We hope that with the new programmes people will see how popular they are and continue to support us with further grants and funding," said Ms Lawson.