Northampton Carnival full of colour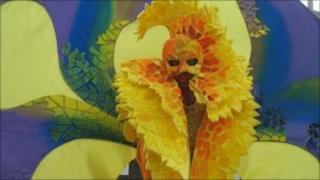 The Northampton Carnival returns with this year's theme Footsteps Through Life: A Colourful Journey.
The event which is in its 7th year is set to be the biggest yet, with more than 35 float applications for the parade on 11 June.
The free family fun day kicks off at Delapre Park at noon with numerous stalls, food, ethnic art and live entertainment.
The parade begins at 1400 BST closing some of Northampton's busiest roads.
It is due to finish at Delapre Park at about 1600 BST.
People are advised to check local travel information when travelling through Northampton at that time.
On return to the park the winners of the best float, troupe and costumes will be announced, followed by local artists performing until 1930 BST.