More awareness of 'honour' violence in Northamptonshire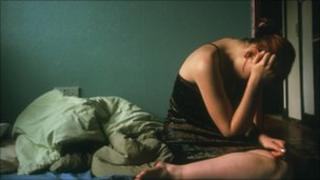 Northamptonshire Police are hosting an event to help raise awareness of so-called honour-based violence.
The "honour" violence awareness event is being organised by the charity Karma Nirvana, which works with survivors.
"Honour" violence is a phrase used to describe attacks on people deemed to have brought shame on their family or culture.
The event also aims to explain the Forced Marriage Act 2007, which offers protection to those at risk.
Campaigners will meet at the police headquarters on the 21 June to discuss ways to saves more lives.
DC Andrea Hefford, of Northamptonshire police's public protection team, said the event was much needed in the town.
She said: "The number of reports we receive is increasing and we have had a good number of successful outcomes including convictions.
"Hundreds of young women and men are rescued from abroad annually, and thousands desperate for help call specialist advice lines.
"Yet many in the communities where it occurs are not prepared to admit anything is wrong.
"That is why it is so important for a charity specialising in the field, to be staging the talk."
Critical to the success of the event will be the testimony of a group of survivors, who will talk of their experiences.
Jasvinder Sanghera, 45, who survived similar experiences at the age of 16, said: "Their stories can be both harrowing and inspiring, but always very moving.
"It is not a cultural problem, it is abuse. The sooner people start to regard forced marriage in the same way they do domestic violence, the better it will be for those affected by it."