Canon John Holbrook starts new role as Bishop of Brixworth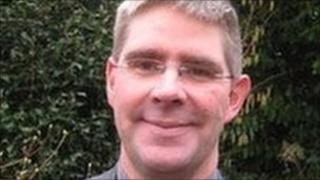 Canon John Holbrook has begun his first day as the new Bishop of Brixworth in Northamptonshire.
The former rector of Wimborne in Dorset, will also be the assistant to the Bishop of Peterborough Donald Allister.
The new bishop, who grew up in the Northamptonshire area, will develop a mission strategy for the whole diocese.
Canon Holbrook succeeds the Right Reverend Frank White as the Bishop of Brixworth.
Canon Holbrook said: "I'm grateful to Bishop Donald for the way he and his colleagues have already made us really welcome in the diocese."